Elaine Pollard
Physiotherapist
BSc (Hons) Physiotherapy 
Born and bred in the emerald isle of Ireland, Elaine moved to Scotland aged 18 to study her BSc (HONS) in Physiotherapy at the Robert Gordon University in Aberdeen Scotland.
Elaine completed an elective placement in New Zealand in her third year as a physiotherapy student and fell in love with this beautiful country and its inspiring people. 
After graduating with an Honours degree in Physiotherapy in 2011, Elaine set her sights for NZ where she has been working as a musculoskeletal physiotherapist ever since. In 2016 Elaine completed her post-graduate certificate in Sports Physiotherapy through the University of Otago and is currently working towards her Diploma and Masters Qualification. She also has a level 1 certificate in 'Promotion and Prescription of Physical Exercise and Activity' through Sports Physiotherapy New Zealand.
Special interests include neurodynamics, post-operative rehabilitation and the sporting shoulder.  
She holds memberships with the Physiotherapy Board of New Zealand, Physiotherapy New Zealand, Occupational Health, Sports Physiotherapy New Zealand and Sports Medicine New Zealand.
Elaine has worked as a physiotherapist for AFL New Zealand and Capital Hockey as well as various premier club rugby teams in Hawkes Bay and Aberdeen, Scotland. Elaine also provides physiotherapy services to College Sport Wellington's various sports and levels. Elaine's passion is in Sport and Exercise rehabilitation- weekend warrior right through to professional athlete. She is a keen mountain-biker and snowboarder and plays hockey and cricket as well as dabbling in half-ironman distance triathlon.
Book online with Elaine here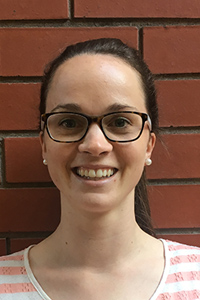 Book an appointment