Ellis Meyer Budge
Physiotherapist
Ellis Graduated from the Otago University with a Bachelor of Physiotherapy (Distinction) in 2019
Available at Wellington Sports Med, HealthFit & Willis Street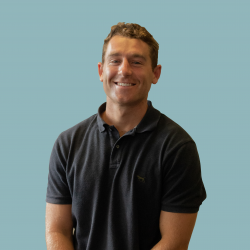 Ellis is passionate about all forms of sport and exercise. A certificate in dry needling and good foundations of the understanding and application of Manual therapy has allowed Ellis achieve good results in clinic.
Ellis has been involved in various activities from a young age which has allowed him to grow appreciation for, and experience the various stresses that daily life can place on the body and the injuries/dysfunctions that can arise as a result.
Helping and aiding individuals of any physical calibre back to full health, with the goal to further their physical abilities and maintain a pain-free functional lifestyle is a devotion I have when working with members of the community.
When he is not in the clinic Ellis enjoys playing golf, mountain biking, surfing and eating at local cafes and restaurants around Wellington.