Jean Kozyniak
Physiotherapist
Available at Wellington Sports Med & Willis Street Physio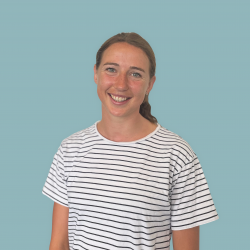 JEAN'S TREATMENT SKILLS INCLUDE
Exercise Based Rehabilitation
Jean graduated from the University of Otago in 2017. She then worked at a multi-disciplinary private practice in Christchurch for two years before returning to Wellington, where she grew up.
Since graduating Jean has also completed a certificate in sports physiotherapy, a diploma in sport and exercise medicine, and a master's in sport and exercise medicine focused on education of relative energy deficiency in sport (REDs) in youth athletes.
Jean has started a REDs specific service at WSM to improve education and management of the condition in the community.
In her physiotherapy treatment Jean uses a combination of education, manual therapy, dry needling, and exercise-based rehabilitation. She particularly enjoys treating sporting injuries and facilitating a timely return to sport, with additional focus on prevention from future injury and improving performance.
Jean has worked at the top level in club rugby and football and is the current physiotherapist for the Central Manawa netball team.
Jean has a history as a competitive middle-distance runner and performs running biomechanics assessments. When not in clinic she will often be outdoors running, cycling, swimming, or tramping.