Nick Conn (He/Him)
Director & Manipulative Physiotherapist
BSc, DipPhty, DipMT, MPNZ, NZRP
Wellington Sports Med & Willis Street Physiotherapy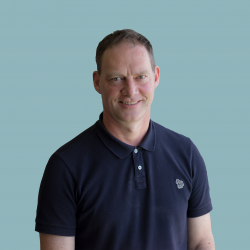 NICK'S TREATMENT SKILLS INCLUDE
Breathing training for anxiety, hyperventilation and breathing pattern disorders
Acute musculoskeletal injury diagnosis
Nick graduated from Otago as a physiotherapist in 1992. In 1996 Nick completed a DipMT (a post graduate diploma in manipulative technique). He holds a science degree from Auckland University.
After starting a physiotherapy business in Whanganui, Nick spent time in the UK where he worked for four years in a multidisciplinary team in a top sports medicine clinic in London. His clients included elite sports people, city workers and corporate customers.
Returning from the UK in 2003, Nick set up Willis Street Physiotherapy. The business has expanded rapidly and now offers a comprehensive range of services. Nick is proud to be part of the management team at Willis Street Physiotherapy.
At Willis Street Nick is a senior clinician and mentor. He is available for second opinions and small group mentoring. He heads the Clinical Leadership Team who are responsible for team skill development, recruiting, standards compliance, auditing, and implementing new research and best practice physiotherapy.
Nick's treatment specialist skills include: acute musculoskeletal injury diagnosis; hands-on manual therapy; manipulation; strength and conditioning; postural training; breathing training for anxiety, hyperventilation and breathing pattern disorders; pre-employment screening; and fitness testing.
Nick is also one of the team who deliver Sex and Gender Affirming Service. This service is made possible through Willis Street Physiotherapy's Social Enterprise, The Physio Spot. Willis Street Physiotherapy provides the funds and support for The Physio Spot to provide fully funded sessions for this community.
Willis Street Physiotherapy delivers Older Adult physiotherapy services across the Wellington region and in Nelson. Nick has an interest in Older Adult health after running the Otago Exercise Programme (a fall prevention programme) across the Lower North Island.