Seth King-Wall
Physiotherapist
Bachelor of Physiotherapy with distinction
Wellington Sports Med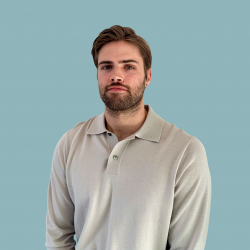 Seth graduated from the University of Otago in 2021 with a Bachelor of Physiotherapy with distinction.
Seth has a keen interest in musculoskeletal physiotherapy, particularly in restoring pain free movement through an understanding of biomechanics and anatomy. Seth has a prior background in both sport science and education, and combines this knowledge to deliver a holistic physiotherapy experience.
Outside of the clinic Seth enjoys weight training, following sports, and expanding his cooking repertoire.