Ari Carroll
Physiotherapist
Available at Wellington Sports Med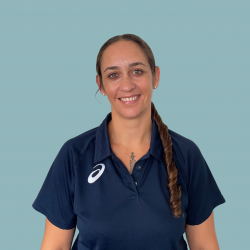 ARI'S TREATMENT SKILLS INCLUDE
Acute musculoskeletal assessment and treatment
Sideline and ongoing sports team management
Ari studied physio at AUT in Auckland and also completed a post grad diploma in sports medicine through Otago Uni.
Currently Ari is completing the Next Steps cancer rehab course through PINC and STEEL.
Ari is also a registered member of PNZ.
Treatment skills include: acute musculoskeletal assessment and treatment, dry needling, manual therapy, deep tissue massage, exercise prescription, sideline and ongoing sports team management, taping, cancer rehabilitation.


Ari worked in Auckland until last year and has worked in a variety of different streams of physio including high school onsite physio, community physio services, aged care and recently cancer rehab.


Ari has a wealth of experience managing sports teams, ranging from high school teams to international elite sport.
The highlight of Ari's career thus far is being part of the bronze medal winning Tall Ferns (NZ women's basketball team) at the 2018 Commonwealth Games.
When not in the clinic, Ari is a mum to her 1st child Chael. She loves being active outside including going to the beach, walking/running and going to the gym.