Bora Kim
Physiotherapist
PG Dip Phty, BHSc Physiotherapy, NZRP Member of PNZ
Available at Wellington Sports Med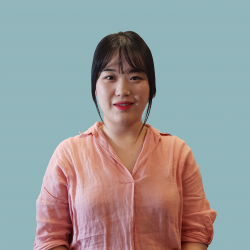 BORA'S TREATMENT SKILLS INCLUDE
Bora completed her physiotherapy degree at Auckland University of Technology in 2016 and further completed a Postgraduate Diploma in Musculoskeletal Physiotherapy in 2019.
She is also certified to perform dry-needling and acute pain management.
Through her career, she has encountered both acute, chronic and complex pain patients allowing her to feel competent to provide holistic care for different individuals.

She enjoys biomechanical assessment and supporting patients' rehabilitation towards achieving their goals.
Bora believes that for successful rehabilitation, you need an effective communication, adequate assessment and individualised treatment.
This will allow for a holistic approach to your recovery embracing both psychosocial factors and physical symptoms.
She enjoys roadtrips, yoga, tramping, running and creative doodles!