Ruth Stirling
Physiotherapist
Bsc (Hons) Physiotherapy
Available at Wellington Sports Med & Willis Street Physio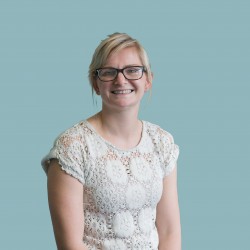 Ruth graduated from Northumbria University in 2009, after which she worked in a large hospital for 3 years, doing rotations in all areas with a specialist interest in trauma and orthopedics.
After moving to London in 2012 she began working in occupational health and MSK outpatients, specifically in the London fire brigade.
Through her work with the London fire brigade She became very interested in rehab from serious and often chronic conditions, helping the fire fighters return to work safely and sustainably. During her 4 years in this post she helped to develop various initiatives such as the functional rehab program which is designed to address all areas of someones injury including physical, social and psychological symptoms.
Since moving to New Zealand 2 years ago Ruth has worked at both Willis Street and Wellington sports medicine , doing both MSK and vocational rehabilitation.
She also has qualifications in acupuncture and dry needling and utilities her experience in Sports, yoga and Pilates based exercises to plan patient specific programs.
' I have dealt with some very serious injuries in the past and feel this has helped me to be able to treat injuries from from day 1 to 2-3 years down the line for end stage rehab. I always aim to make my care as patient centered as possible so clients get the best and most appropriate treatment needed'